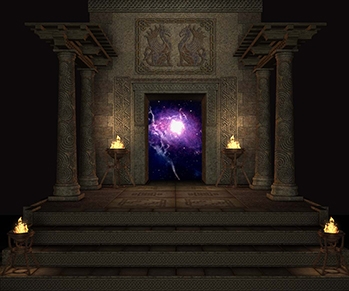 Passageway Games
We specialize in fantasy role playing games with rich storytelling.
Explore Dungeons & Dwarven Mines
Encounter enemies of all kinds while exploring dungeons!
"Great storytelling has been sorely lacking from nearly all fantasy games produced to date. I intend to remedy this dearth with Passageway Games."
– Jon Grierson, Head Designer
Passageway Games is a cutting-edge development studio that believes modern RPGs can be living, breathing worlds. To create that experience, we weave a fleshed-out story with rich graphics and battles that will stay with players long after they achieve victory.
Passageway of the Ancients
Aieryon – a living, breathing world teeming with demons and phantasms –
awaits you ….
Passageway of the Ancients
Murder, magic, and a lost relic. Passageway of the Ancients is a truly immersive game with fleshed out characters, a complex plot, and innovative combat system. Players unlock an epic story while exploring every corner of this rich, detailed world.
This fantasy RPG takes players through the intricate world of Aieryon, the galaxy's sole remaining magical planet. Solve your parents' murder as you explore the city of Ithgar  – all the while hiding your Dragonkindt nature.
Enter the passageway to Aieryon and be forever changed…
Sign up for the Passageway Games newsletter for updates about upcoming release dates, special offers, and even secrets about Passageway of the Ancients!
Join our mailing list!
Be the first to know the latest from Passageway Games!